Submitted by

Barnaby Golden

on Tue, 14 Dec 2010 20:55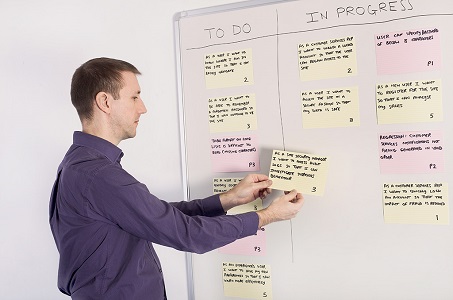 The Daily Scrum is one of the Scrum ceremonies. It is also often called the daily stand-up or just the stand-up.
What is a stand-up?
The idea in holding a daily stand-up is to get the Scrum Team members talking to each other. The stand-up is there to coordinate dependencies, to identify issues and to fascilitate team members helping each other out.